Whether you're looking to sell your property or improve it, there is a variety of ways to boost your home's value. These range from small improvements such as adding a lick of paint to adding an extension for additional living space. We've collected a list of our most popular door colours and how they can add value to your Dorset home.
Grey doors
Grey has long been a favourite with interior designers and design schemes due to its versatility. The hue can offer a classic charm or a contemporary edge to any property, with every shade providing a different effect and allure.
Traditional Grey composite door
Lighter shades of grey provide a calming and soothing aesthetic to the home's entrance. The shade perfectly complements the traditional style of this composite door, which is just one of the styles that the door is available in. When it comes to improving your home's kerb appeal, nothing quite matches our composite door designer which allow you to customise every element of your dream door. Choose from a variety of hardware, glazing options and side panel layouts. You can even choose a colour to match your home's exterior and a different one to suit its interior.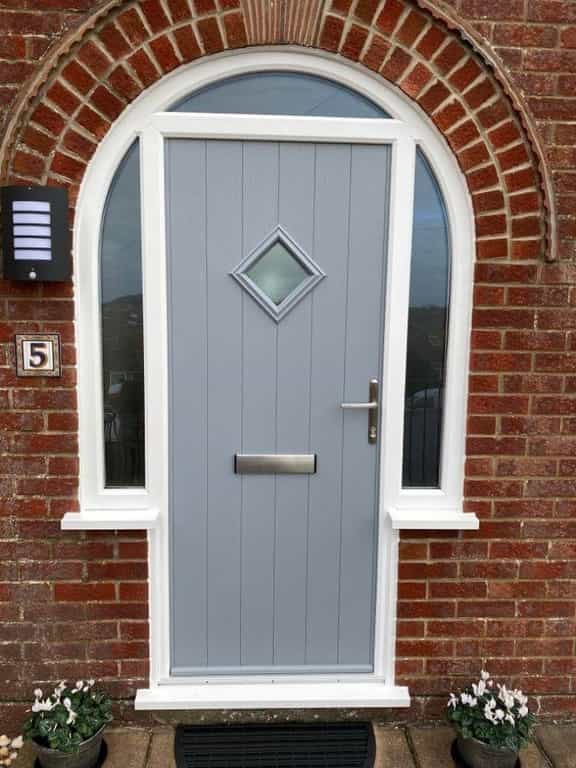 Anthracite Grey aluminium doors
Aluminium bifold doors and dark shades of grey are a perfect combination and the picture of contemporary living. This wall of glass adds an air of luxury, blurs the line between the home's interior and exterior and allows natural light to flood into a home. This boost of natural light can also make a room appear bigger, recognised by estate agents as a major positive for prospective buyers. Despite the vast expanses of glazing, these high-performance bifold doors are precision engineered to handle to Dorset climate by keeping the cold out and the warmth in.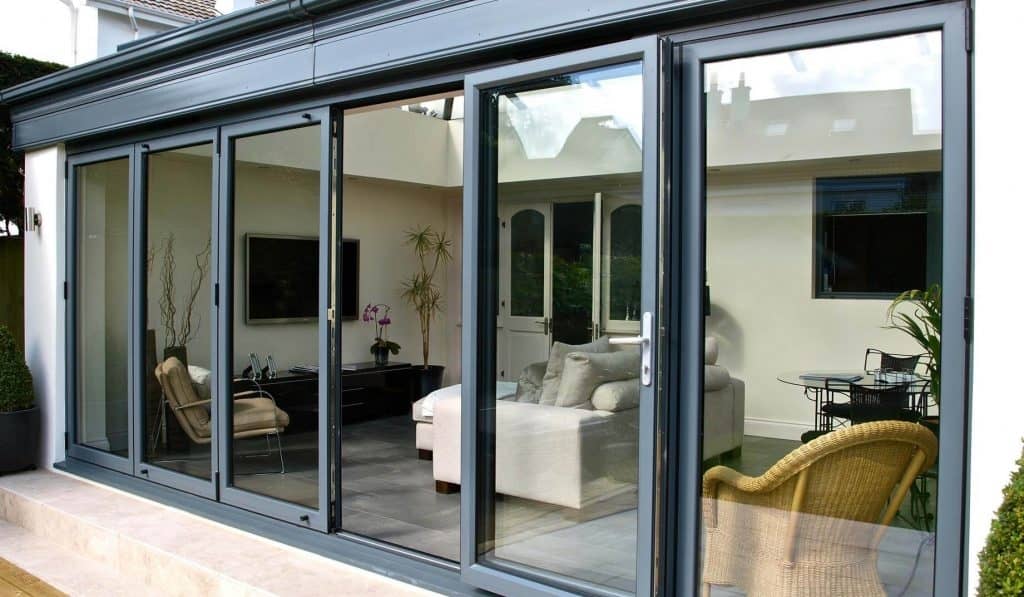 Wood effect doors
You don't need to live in a listed building or conservation area to have a true appreciation of the natural look of timber. Wood effect composite or uPVC doors give you this look, without the hassle of regular maintenance.
Irish Oak composite door
Completely transforming the appearance of a tired uPVC entrance door, this Irish Oak composite door is one of our favourite installations of 2018. Not only do composite doors enhance a home's look, but they also provide an improvement in a home's security. Our composite doors are designed to offer exceptional security features, achieving the prestigious police initiative Secured by Design accreditation as standard. The multi-point locking system makes our doors the most secure composite door on the market today.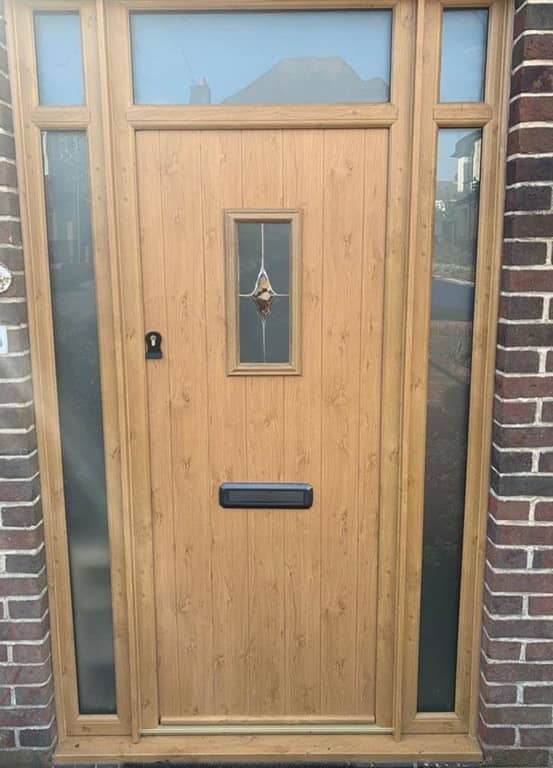 Rosewood uPVC patio door
Light wood colours aren't the only choice available to give your home a natural appearance. Rosewood's darker shade is an impressive wood colour available in our range of uPVC patio doors. Their slim frames allow for an increase in natural light, letting you make the most of the stunning views we are so lucky to have living in Dorset and match any property regardless of era or age.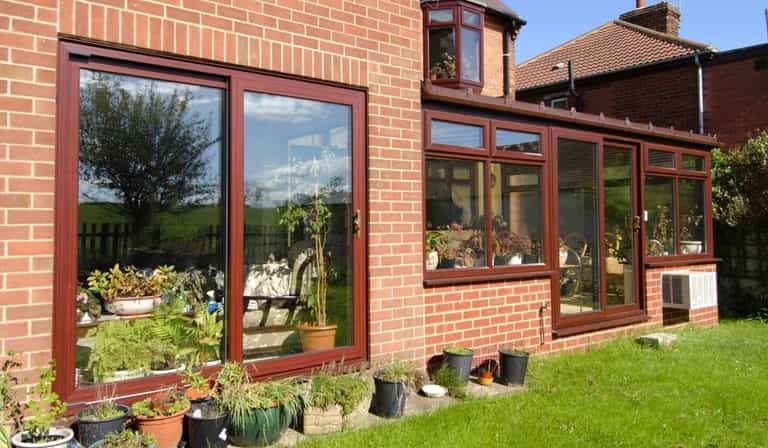 Blue
With coastal undertones, blue has long been a favourite for coastal properties around the world. The colour is known for creating a sense of calm and relaxation, but it also has a varied and versatile shade palette.
Duck Egg Blue composite door
Duck Egg Blue is a subtle colour that blends beautifully into its surrounding. This composite door is expertly crafted to feature a thermally efficient Solid Timber Core allowing it to handle the rain and wind synonymous with coastal living. Not only will it improve your home's kerb appeal, but it will eliminate draughts and even save you money on your energy bills.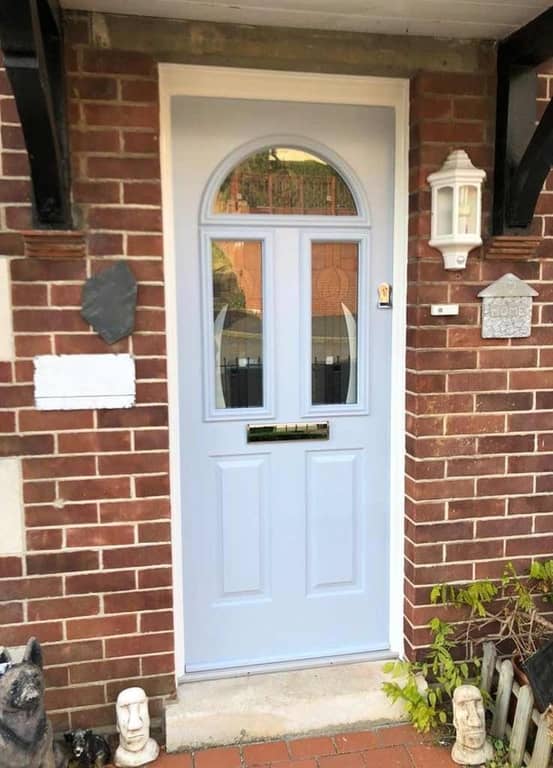 Cobalt Blue composite door
An intriguing shade of blue, Cobalt Blue is a relatively new colour that is deeper than sky blue but lighter than navy. This striking colour is truly an attention grabber, ideal for seaside properties. Among the many reasons to consider a composite entrance door is that they are exceptionally environmentally friendly, being 100% recyclable at the end of their useful life.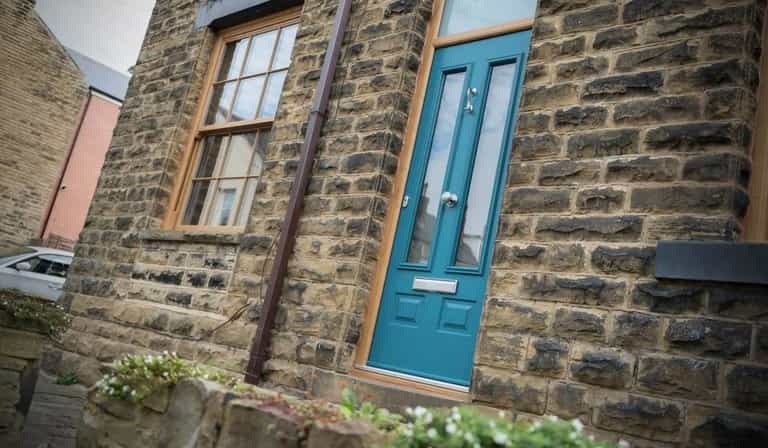 Green
Whether making the neighbours green with envy or looking to emulate nature in your colour scheme, green is a classic colour that has long been popular in countryside residences. The colour remains on-trend after all these years, with Tranquil Dawn recently being named the Dulux Colour of the Year 2020.
Chartwell Green composite door
Chartwell Green is a stalwart traditional colour, seen up and down the country for many a year. It's considerably lighter than conventional green and provides the home's exterior with a tranquil appearance. We hope this list has got your creative juices flowing. There is an extensive list of colours to choose from, so be sure to chat with our team to see more examples of our range.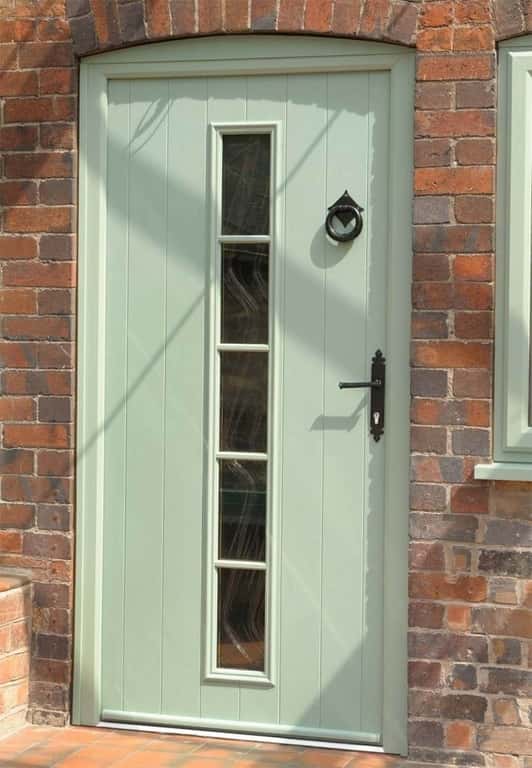 Double glazing in Weymouth and across Dorset
Premier Windows has a wealth of experience helping homeowners improve their properties throughout the county. We also offer a wide range of windows and glazed extensions to complement and add value to your home. We are committed to a high level of workmanship and service from your initial quote, all the way to installation and aftercare from your initial quote, all the way to installation and aftercare, a commitment that is recognised by our customers. Give us a call on 01305 788887 or contact us online for more information on our products or services.