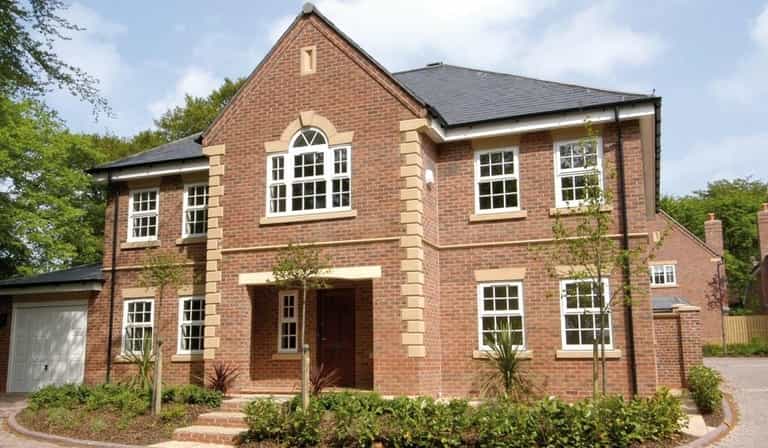 If you've ever considered modifying your property in some way, you might be more than familiar with an Article 4 direction. For some, they can make all the difference between getting planning permission and going back to the drawing board. Although, there are ways to get around them. So as experts on the subject, we thought we'd create a short guide to help get around these potential stumbling blocks.
What are Article 4 directions?
In the UK, you can perform certain types of work to your property without applying for planning permission. These types of work are called 'permitted development rights.' However, Article 4 directions can restrict permitted development rights.
Article 4 directions are issued by local planning authorities and restrict what modifications you are able to make to your property. From changing your windows to adding a conservatory, an Article 4 direction can restrict a wide number of modifications. If one is in place, you will need to apply for planning permission for work that does not usually require it.
Where do Article 4 directions apply?
The purpose of Article 4 directions is to preserve the historical character of an area of designated importance. Generally, the areas falling under this category are:
Conservation areas
National Parks
Areas of Outstanding Natural Beauty
World Heritage Sites
the Norfolk or Suffolk Broads
Specifically, there are 15 conservation areas in Weymouth and Portland. Plus, the Dorset Area of Outstanding Natural Beauty is located just outside the town. Across the whole of England, there are around 7,000 conservation areas. However, because the areas differ widely in terms of their characteristics and reasons for being designated, every local planning authority administers Article 4 directions differently. This means the restrictions that apply to a particular conservation area or Area of Outstanding Natural Beauty (AONB) will not necessarily be the same as in another.
A final point worth mentioning is that if you live close to, but not in, a conservation area, any proposed development will be considered in relation to its potential impact on the nearby designated zone. So to determine if any restrictions apply to you, always check with your local planning authority. If you're considering new windows for your conservation area home, Premier Windows install the Residence 9 collection. These have been constructed to preserve the historical characteristics found on 19th-century timber windows, meaning they're regularly approved for usage in the aforementioned areas.
What is Paragraph 55 of the NPPF (National Planning Policy Framework) and how does it relate to Article 4 restrictions?
Paragraph 55 of the National Planning Policy Framework outlines that any housing built in rural areas should be located where it will enhance or maintain the vitality of rural communities. This usually means that there are restrictions on building new rural homes in isolated spots. However, if you're able to prove that your development will 'enhance or maintain the vitality of the rural community', you might be able to get around article 4 restrictions. Although, your design needs to:
be truly outstanding or innovative, helping to raise standards of design more generally in rural areas
be sensitive to the defining characteristics of the local area. This might mean using conservation friendly, heritage style windows, such as Residence 9.
significantly enhance its immediate setting
reflect the highest standards in architecture
If you are considering building a house under Paragraph 55, knowing this wording is essential, although so is getting the right site. If you're able to learn the site's characteristics, tailoring your design to suit them, planning authorities will be far more likely to grant approval. For example, a site that was heavily exposed to the wind was approved for utilising wind turbines and a design that was based around addressing the wind.
More tips on how to get past Article 4 regulations
If you're concerned that an Article 4 direction might ruin your plans for a new extension, set of windows or something else entirely, there are other ways you can get around them. Here are some of our top tips for doing so:
If you've had to apply for planning permission, be sure to track your application through the system. This may allow you to withdraw it, rectify any issues that have been identified and resubmit your application before it is refused.
Study local planning policies. The development plan for your area consists of either a County Structure Plan and District Local Plan or a combination of the two, known as a Unitary Development Plan. Knowing the planning policies will help you determine which types of building work are likely or unlikely to be approved.
Get advice before applying. The local planning department should have a website filled with information on planning restrictions, etc. Formal application advice is also available, however you will have to pay for it.
Another option is to buy a plot of land which has existing planning permission. Whilst most people won't find this option viable if this a possibility for you a guide for finding the ideal plot of land is available here.
Once your application has been submitted, it should take no longer than eight weeks for the local planning authority to make a decision on your proposal. It is also possible for the local councillor to request that your application is put before the planning committee, giving you an opportunity to convince them in person. Therefore, getting in touch with your local councillor might be another option to consider.
When it comes to getting around planning restrictions, sadly, nothing is for certain. However, you can increase your likelihood of getting approval by informing yourself on the subject as best as possible.
Premier Windows are highly renowned home-improvement specialists based in Weymouth. We regularly work throughout the conservation areas in Weymouth and Portland and those around South Dorset. For more information on our products & services, please get in touch.