There are 15 conservation areas situated across Weymouth and Portland, covering most of Weymouth Town Centre. Right on our doorstep, The Dorset Area of Outstanding Natural Beauty (AONB) also encompasses just over 40% of Dorset as a whole. So, if you're lucky enough to live here, it's likely that your home falls within a conservation area. How might this affect your future renovation plans? Let's explain.
What is a conservation area?
Introduced in the 1960s, the primary aim of conservation area designation is to protect the special architectural and historic interest of a place by actively minimising the risk of losing unique and distinctive features within the built and natural environment.
A local example of this came from the Coastal Revival Fund late last year, created to save coastal heritage sites. Encouragingly, a fund of £50,000 was allocated to support the complete refurbishment of Weymouth's Grade II listed Esplanade shelters in the coming years.
Reasons for allocating conservation areas vary from place to place, so it's always advisable to seek further help from your specific planning office.
Weymouth and Portland conservation areas, considerations and constraints.
English conservation areas | How to add value whilst staying within the law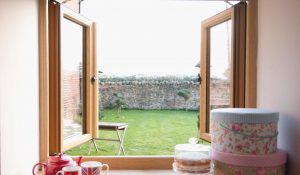 1. Innovative timber alternative windows
Homes that require an enviable 19th Century timber window look are adding considerable value by utilising the UK's leading timber alternative window profile. Designed with conservation approval in mind, the Residence 9 window collection is crafted with a luxurious composite material, available in a range of conservation-friendly specifications.
We also offer the tantalising Timeless flush sash window collection, which is also ideal for Dorset conservation areas that require an authentic and ultra-sleek window design.
2. Complimentary extension design
Depending on the height, scale and layout of your extension plans, applications are more likely to be approved if they can prove that the conservation area's unique attributes will not be harmed in any way. Keep in mind that appropriate extensions will successfully incorporate good quality design, classical contours and traditional local materials and detailing.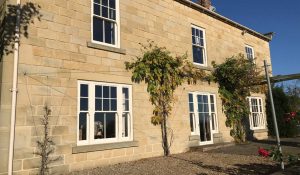 3. Retain local Georgian charm with superb sliding sash windows
Period looks smoothly combined with modern perks don't get any better than the Roseview sliding sash window collection. Specifically designed for conservation areas, these authentic yet technologically advanced sash windows are available in realistic woodgrain or more eclectic finishes. Fused with timeless handmade touches that only the sliding sash can deliver, these desirable frames are perfect for Weymouth's gorgeous Georgian architectural stylings.
Retain vintage charm with a high-quality home improvement
As the weather improves, why not take the time to study your Dorset home and see if there are any elements that need attention? There's still time to take advantage of our 10% off all orders offer, available until 31st March 2019. If you're looking for a premier service and premier products that specialise in conservation area renovation, get a quote or contact our team of experts today.
Related to this topic: How to get around an Article 4 direction