With having to spend so much extra time at home, it might be a good idea to give your property a thorough clean. With that in mind we've come up with 5 fabulous low budget tips to get your home sparkling from top to bottom!
Make your home sparkle inside and out and clean your windows.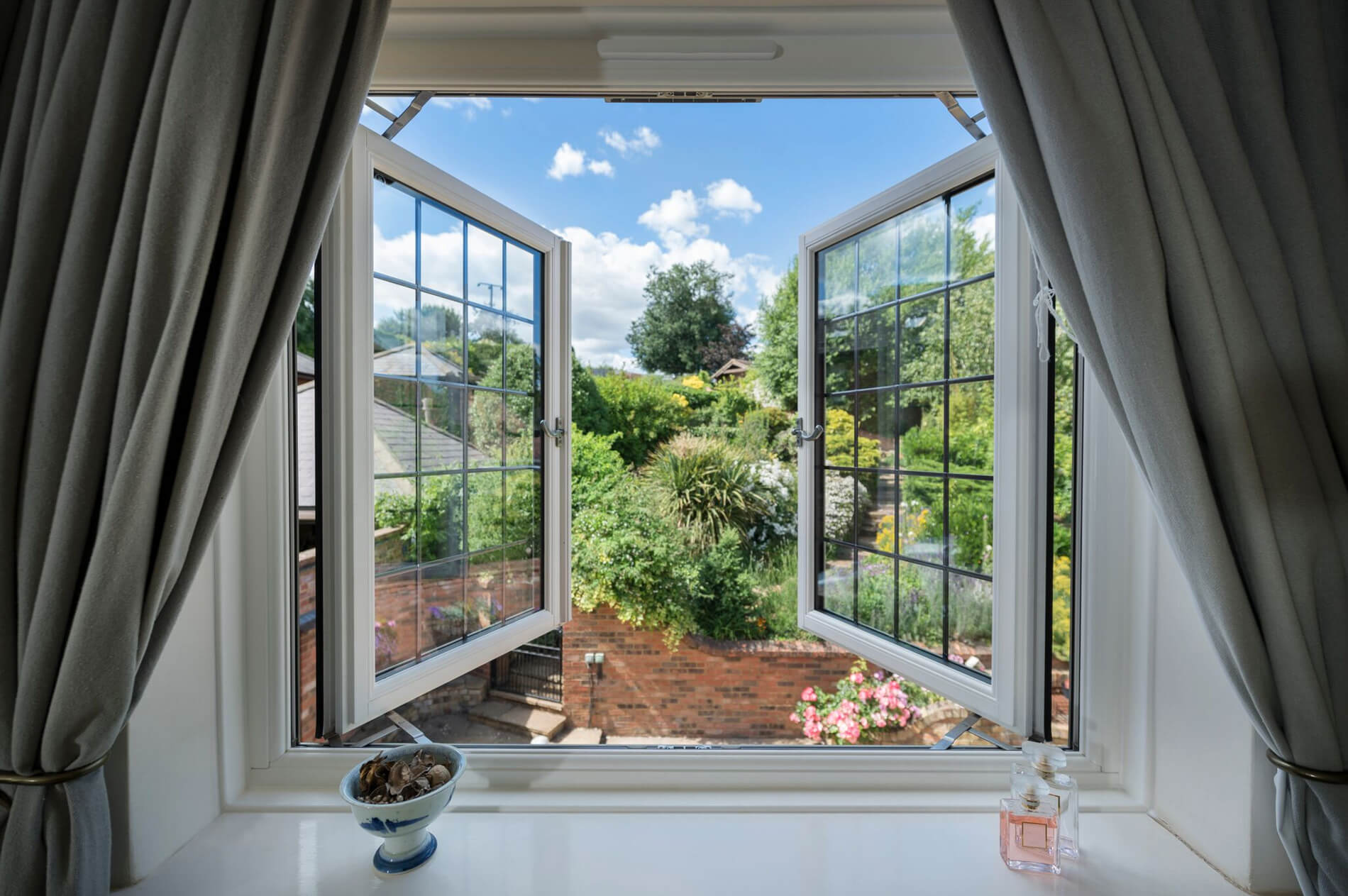 Seeing the sun shine through your windows and feeling the warmth of it on your skin, is truly wonderful. However, if your windows are covered in dirt both outside and in, the sun could struggle to break through. Make the most of the warmer weather and give them a thorough clean. Don't waste money on expensive window cleaning products, good old fashioned warm soapy water will do. A good wash with a sponge and dry down with a soft cloth will let sunshine flood into your home once more.
After you have given your windows a clean, take time to inspect your window frames, locks, and hinges too. Check that your windows open and close properly. Likewise, check that your window seals are intact and that there is no damage to any glazing. If you notice any damage, it would be wise to advice from a double-glazing expert. Poorly fitting windows put your home at risks from unwelcome visitors. They also make your property more expensive to heat.
Banish lingering odours from your carpet with baking soda
Carpets are a haven for trapping bad smells, and this can be made worse if you have small children or pets. Get rid of nasty niffs with baking soda and make your home smell fresh again. Prepare you carpet or rugs by giving them a thorough vacuuming to remove any loose dirt. Get a box of baking soda and liberally sprinkle it over your carpet. If you have small children or pets, it might be wise to do one room at a time. For maximum effect leave to work overnight, then simply vacuum up. Baking soda is inexpensive to buy and is easily available from supermarkets or online retailers.
Blitz your bathroom and make your basin and bathtub gleam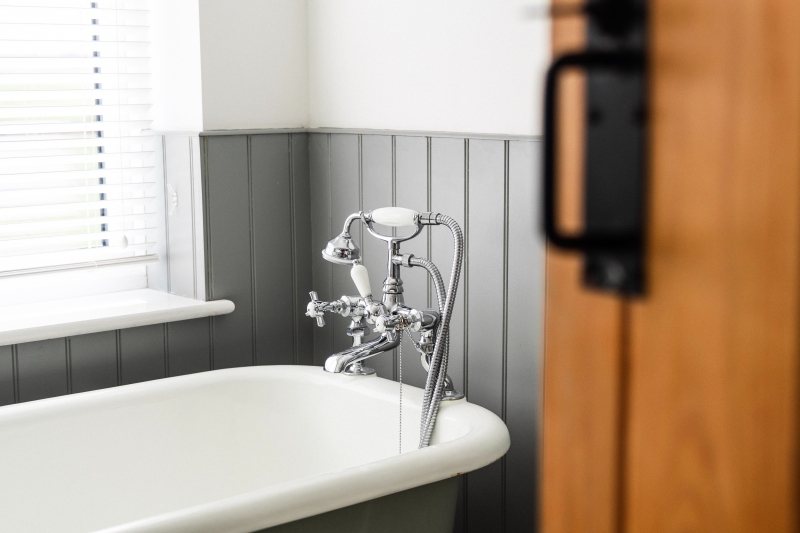 Bathrooms are one of the most used rooms in any home. You don't need to break the bank do give it a deep clean either. All you need is a spray bottle filled with an equal mixture of distilled white vinegar and water solution, baking soda and a toothbrush! Preparation is key, so make sure you clear all surfaces from bottles, candles, toothbrushes etc. When cleaning, make sure you start from the top and work downwards. This prevents dirt falling on freshly cleaned surfaces.  Follow the below to make your bathroom gleam:
Windows – spray liberally with your vinegar solution and give a good clean. Use your toothbrush to tackle awkward corners
Washbasin/bath – spray liberally with vinegar solution and clean. For stubborn stains, apply baking soda to a dry surface, and add warm water. Wait for the mixture to start to bubble (taking appropriate care) then scrub.
Shower curtain – pop in your washing machine and wash on a warm, not hot setting.
Walls and skirting – spray liberally with vinegar solution. Use your toothbrush to get right into the corners!
Show your garden you care with a good tidy up
Deep cleaning your home is not all about the inside, don't forget your outside space too. If your garden's spoiling your home's appearance, why not make the most of the weather and tidy it up? Showing your garden some TLC is an easy way to give your property an instant make-over. Fix any broken fence panels and give them a good coat of preservative. Remove unsightly weeds and give any stained paving or decking a good clean with either a stiff broom or pressure washer. Don't forget your lawn too! Give it a good rake and feed and neatly trim the borders. If you notice any bare patches a quick sprinkle of grass seed, will soon bring it back to life.
With the re-opening of garden centres, why not pay them a visit (, but make sure you carefully observe social distancing. Select some plants to add splashes of colour to your garden. You don't need to buy the biggest on show, with careful attention, even the smallest of plants can flourish.
A garden deep clean can be done on the smallest of budgets, but it really does pay dividends. Not only will your garden look better, you will get a free workout too!
Remove stubborn stains from your appliances with a lemon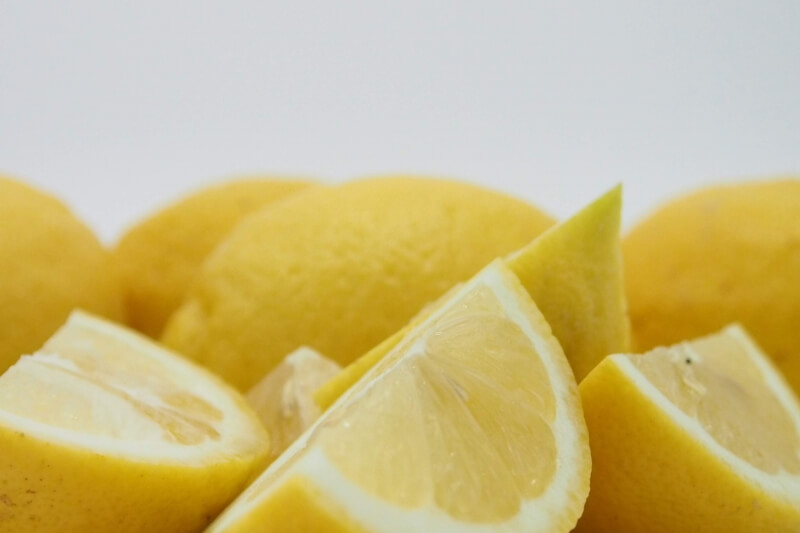 Don't forget your household appliances too. Frequent use means they easily accumulate stubborn stains. Freshen up your microwave and remove built up stains with a lemon. Just fill a measuring jug with a cup of water, and a lemon cut in half. Cook on full power for 3/4 minutes and leave to stand with the door closed for 5 minutes. Carefully remove the jug and wipe down all the inside surfaces. If you have any left-over lemons, why not use them to descale your kettle. Simply slice one lemon into rounds and pop them into your kettle. Fill with water and bring to the boil. Leave to stand for 30 minutes and then rinse thoroughly.
Premier Service, Premier Products, Premier People!
We hope you have found our cleaning tips helpful!  If you would like any help or information about home improvement solutions, either now or in the coming months, then call us on 01305 788887 or contact us online. We will be delighted to help you.